NOTE TO OXFORD ATTENDEES:
 The southbound and northbound ramps at the intersection of Mississippi Highway 7 and Sisk Avenue will be closed for construction of roundabouts. Motorists should use Mississippi Highway 30 to Ed Perry Boulevard to Commonwealth Blvd as alternate routes during construction. See detour map below.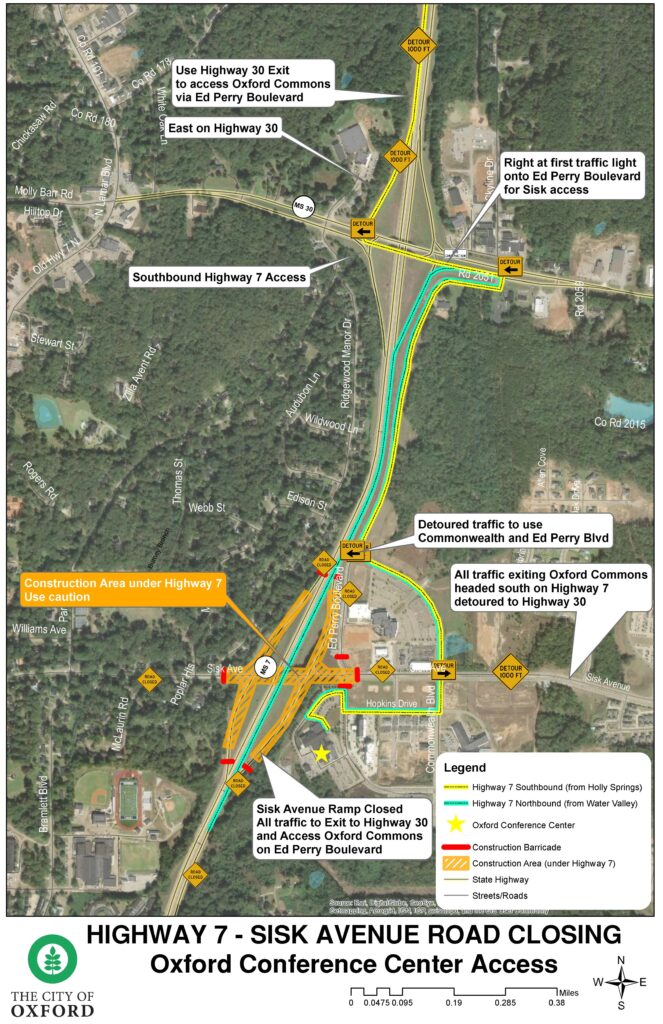 The pre-registration fee for the 22d Annual Family Law CLE is $235. Late registration at the door will be on a space available basis with a fee of $260. Cancellations received 48 hours prior to the seminar will be honored and the registration fee will be refunded. Call 662-513-0159 to advise of cancellation.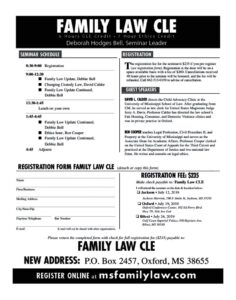 Jackson•  July 12, 2019
Jackson Marriot
8:30 Registration • 9:00 - 4:45
Oxford • July 19, 2019
Oxford Conference Center
8:30 Registration • 9:00 - 4:45
Biloxi • July 26, 2019
Gulf Coast Imperial Palace
8:30 Registration • 9:00 - 4:45